Talk
Wednesday 25th January 2012
7.30pm-10pm
Make Peace with your Past for Better Health – and Discover the Inner Peace that's Always Present!
During this fun and enlightening talk, Sandy C. Newbigging (as seen on Discovery Health) will talk about the Mind Detox Method and Meditation Techniques that he teaches internationally at his clinics, retreats and academy courses.
You will learn how you can discover and heal the (often hidden) mental and emotional causes of physical conditions, emotional issues, and life problems with Sandy's Mind Detox Method.
Topics covered will include:
- The Mind-Body-World Connection
How to harness the power of your mind to make positive changes to your body and your life

- The Emotional Domino Effect
How to clear a life-time of emotional baggage in minutes!
- The 5-Step Mind Detox Method
How to heal the unhealthy beliefs impacting your health, wealth and happiness

Sandy will also discuss how you can change your relationship with your mind and reconnect with the 'inner peace that's always present' with the unique meditation techniques that he teaches.
This is a rare opportunity to hear one of the UK's most popular inspirational speakers!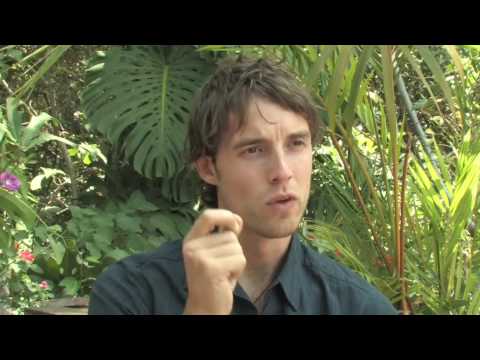 'Sandy is the master of mind detox' - UKTV
'Sandy is pioneering mind-body detox' – The Times
'In my opinion, Sandy is one of the finest teachers in the UK' - Dr David Hamilton, best-selling author
"I have no doubt you will enjoy and benefit from each and every word." – Barefoot Doctor, best-selling author
"Sandy gives you an owners manual for your mind, and the tools to clear blocks and access the power, peace and happiness that, as he shows you, already resides within you." – Nick Williams, best-selling author
"Everyone should experience this." – InStyle Magazine
Ticket Prices
£15.00 (no booking fees) – Save £5.00 by booking online

There may be a limited number of tickets available on the door at a cost of  £20.00.
However – to ensure your place, please book your ticket online using the booking form below
Venue
The Crown Hotel
(Windsor Suite)
7 London Street, Chertsey, Surrey KT16 8AP United Kingdom
Our venue offers great dining at reasonable prices.
Please call the hotel direct to reserve your table: 01932 564657
Free parking is available – after 6pm – at Sainsburys (almost opposite the venue.) Chertsey train station is just a few minutes drive away.
Tweet